You're the proud owner of a new business and have just successfully completed a building project. Your friends, family, and community are excited to become your newest patrons. Before launching opening day, it's important to observe due diligence by scheduling a professional building inspection on your commercial property. At United Property Inspectors, Inc., we specialize in commercial and residential property inspections in and around the Sacramento area. Reduce your risk; start your latest venture with confidence after a successful commercial inspection!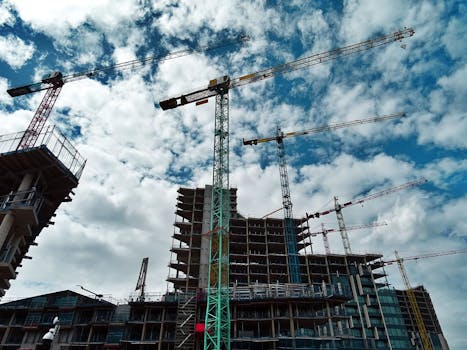 Observing the International Standards of Practice for Inspecting Commercial Properties, our expert building inspectors specialize in investigating safety and compliance of new and existing commercial properties. Let us help you launch your latest business venture including warehouses, office buildings, retail, restaurant, hotel, leisure, childcare, medical, apartment, and multi-family dwellings.
Why Schedule a Commercial Property Inspection?
If you're welcoming the general public into your establishment as employees, patrons, and guests, it's important to decrease your risk of liability with a commercial inspection. During new construction, you have a variety of contractors and subcontractors completing work on your project. An inspector can offer advice and insight to the project manager throughout each step of construction, assessing variables such as building age, type, use, and location.
How to Identify a Credible Commercial Property Inspector
The International Association of Certified Home Inspectors, InterNACHI, is the world's largest professional inspection organization and has developed standards of practice for the inspection industry. Look for this certification from an inspector to ensure you're getting the highest qualified recommendations on your property. We are so confident in our services that we offer a 200% guarantee or we'll refund your full inspection fee.
What to Expect During a Commercial Property Inspection
A survey of commercial property will evaluate the structure, windows and doors, insulation, mechanical, electrical and plumbing systems, HVAC equipment, roof, and countless other components. We operate with the highest level of business ethics, giving our best to the client. Acting under our code of ethics, we are fair, honest, impartial, and act in good faith with all dealings.
With key partnerships, act confidently in pursuing your latest business venture. Contact United Property Inspectors, Inc. at (916) 788-1111 to schedule your commercial property inspection.
https://www.nachi.org/performing-commercial-inspections.htm